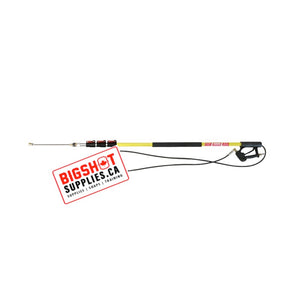 Pressure washer attachment that replaces the spray wand.
Equipped with a quick connect plug to easily connect to a high-pressure hose with a quick connect coupler.
Used to get to hard-to-reach places such as tall buildings and vehicles.
Length can be adjusted from 7 to 24 feet.
Four stage pole system with three lever locks.
Rated up to a maximum 4000 PSI and 93°C/200°F water temperature.
*when unboxing, remember to carefully remove the cable ties holding the hose to the pole otherwise it will not extend.

SKU: 85.206.424L