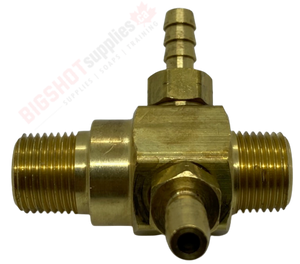 4500PSI max
Brass Body
3/8" MPT in/out
Injectors typically give a 10:1 draw (10 parts water to 1 part detergent)
Not recommended for roof washing or dirty stucco as a stronger mix is usually needed depending on the growth in your service area.
This Dual Barbed Injector comes as is seen in the picture. 
Injectors can last 2 minutes or 2 years. We do not replace broken or defective injectors. Buy at your own risk.
SKU: 2753