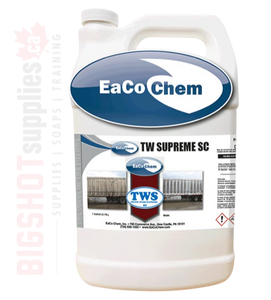 One Step Brushless Detergent
Truck Wash Supreme SC is a one step brushless truck wash that is safe on all painted surfaces and polished aluminum.
Truck Wash Supreme SC is extremely quick rinsing and has the ability to be spot brushed (if necessary) on heavy stains without leaving brush marks after rinsing.
The product leaves a great shine and uses no petroleum solvents to achieve the clean; it is completely biodegradable. Truck Wash Supreme SC is a very versatile truck wash detergent that is also safe on polished aluminum (when used as directed).
SKU: TRUCKWASH-1